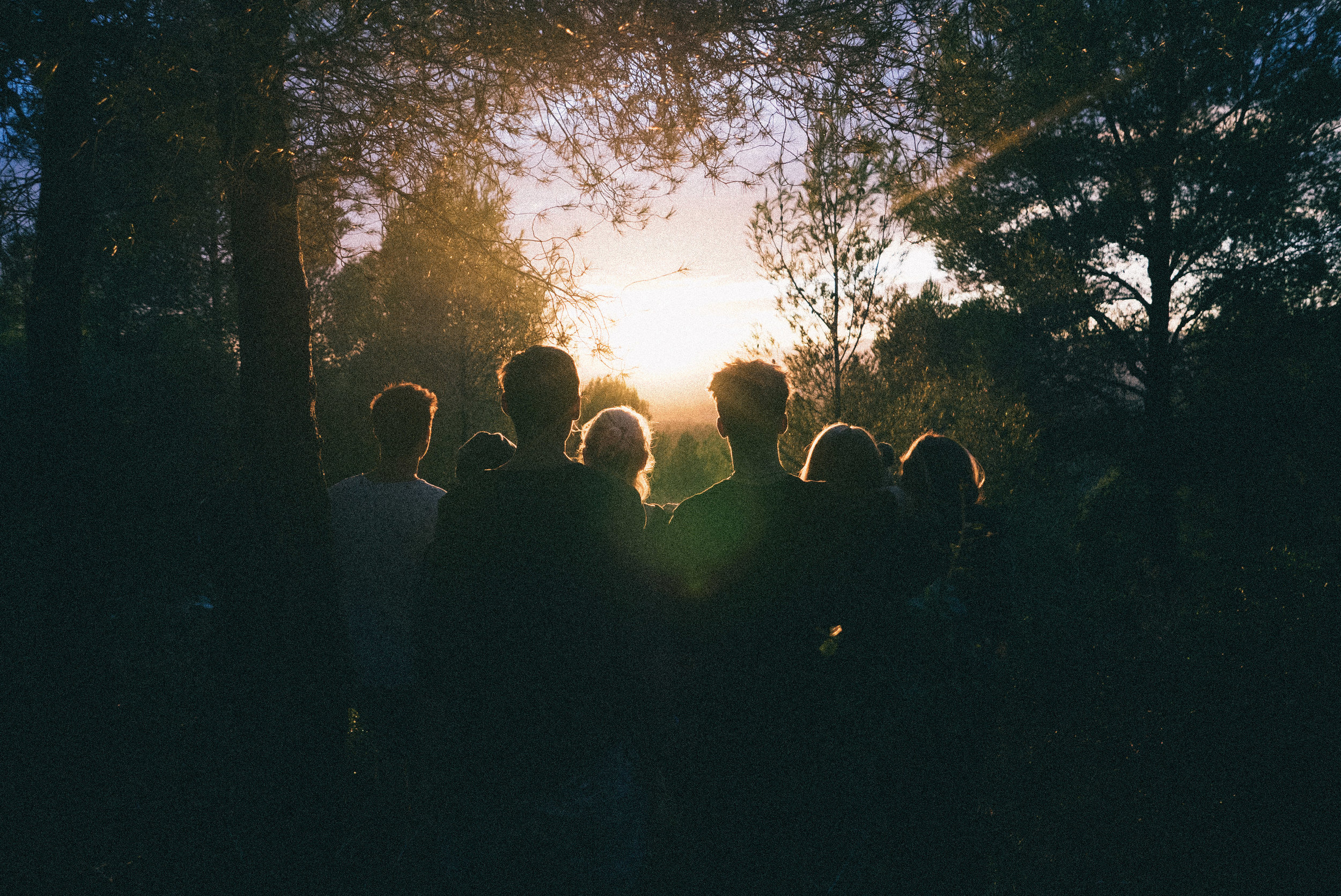 Our Vision
Joey, a third grade student, comes home from the first day of school and instead of saying there is a boy in my class in a wheelchair, he says "I have a new friend who likes video games as much as I do!"
Sam, a young man living with autism, graduates from high school and gets a job working for a local biotech firm. He's not hired in spite of having autism; he's hired because of it. Through an inclusive volunteer experience in his community, he connected with an employee who recommended him after realizing how his extensive knowledge and passion would benefit the company.
Carly and Rachel meet while volunteering at a local soup kitchen. Carly, a local college student, has plans to see the new movie coming out that weekend with a few friends. While Rachel loves attending her day program for people with disabilities, she is especially lonely in the evenings and on weekends. While chatting as they fill each plate, Carly and Rachel discover that they both love the same actor, Bradley Cooper. When Rachel's mom comes back at the end of the volunteer shift, Carly asks if she can pick up Rachel on Saturday night, so she can join the group of friends for pizza and the movie. The next time the friends are making weekend plans, Carly's friend reminds her, "Don't forget to invite Rachel again!"
This is the world Integrate for Good imagines. This is our vision. Integrate for Good envisions a future where children observe similarities before they see differences. We work toward a future where people of all abilities are hired because of their talents, strengths and abilities, not out of charity. Our vision is one where loneliness and social isolation are replaced by friendship and community connection.
It was Abraham Lincoln who said, "The best way to predict the future is to create it." Our vision is our "why." It is not just what we dream. It is not just what we hope to see. It is what we strive to create through our collaborative work every day.
We embrace the words of poet and civil rights activist Maya Angelou…
The Why Behind Our Work
We launched Integrate for Good in July of 2017 to expand opportunities for people with disabilities to contribute their time and talent for the purpose of strengthening local communities. From a very early age, individuals with disabilities are called "special," and quickly become the recipients of assistance. Those living with disabilities, and just as importantly the larger community are presented with an understanding of people with disabilities as recipients of service from others, not as capable providers of service. The relationship is imbalanced, lacking reciprocity. Talents go untapped, organizations miss out on benefits offered by potential volunteers, and a charity-based mindset depicting individuals with disabilities as "consumers of service" is perpetuated.
We embrace the words of poet and civil rights activist Maya Angelou: "You can't go through life with a catcher's mitt on both hands. You need to be able to throw something back." We help remove that extra glove, empowering people to get in the game as pitchers as well as catchers, receiving services, but also sharing their talents and abilities as valued members of the community.
Integrate for Good challenges all of us to look through a different lens, embracing a strength-based perspective which accepts disability as a natural part of the human experience, not as something special and stigmatizing. We see disability as a valued kind of diversity, and we believe that our communities are able to thrive best when the talents and contributions of all people can be realized and captured.
We don't see people with disabilities as broken, or needing to be fixed. Rather, we see a community as weakened when it fails to capitalize on the strengths and contributions of all people. By welcoming people of all abilities into community service, we integrate and strengthen our community, making it whole.